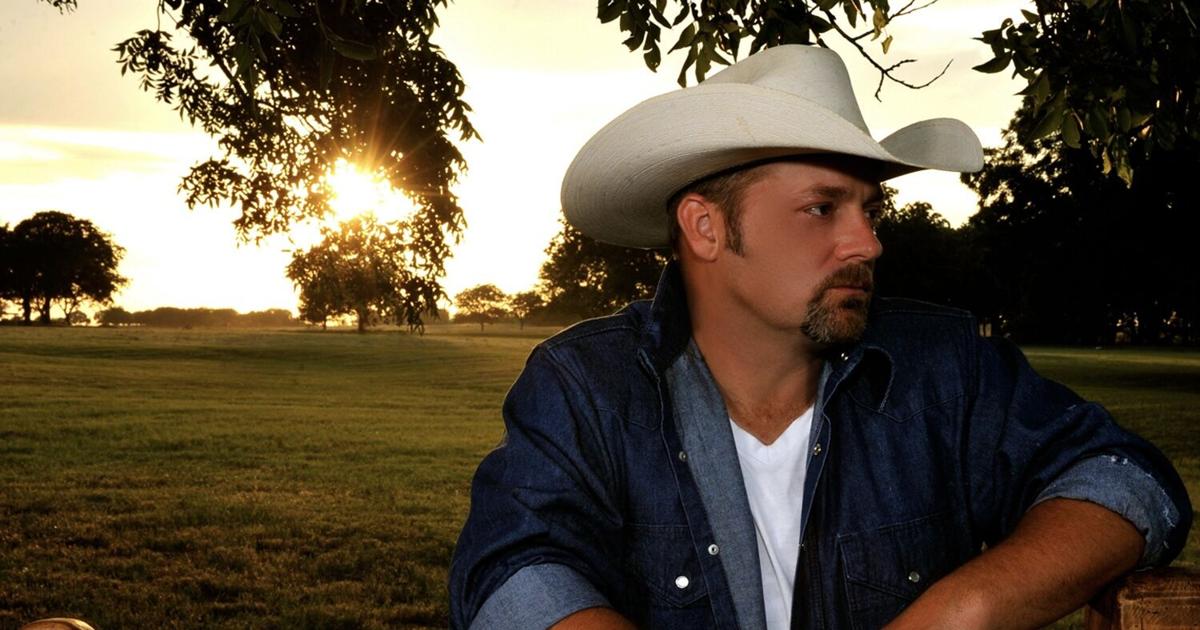 Country singer Chris Cagle to perform in Colorado Springs for 'Unfinished Business' tour |
Retirement came early for country singer Chris Cagle.
In 2015, he announced he was stepping out of the limelight to spend more time with his three daughters. It was an abrupt departure, though in retrospect it was a decision fans might have seen coming, after a couple of run-ins with the law, issues with alcohol and interview snippets that revealed a musician frustrated with the music industry.
Four years later, the Texan returned to the stage, headlining an Iowa festival in 2019. And today he's back out on the road, though in small doses, and wiser and more sober than before. He'll perform Friday at Boot Barn Hall.
"When you're younger, because of youth, immaturity, overconfidence, you take the stage and think it's going to be there forever," said Cagle, 53. "You get to my age, and especially after tasting the bittersweet flavors of retirement, when I get to go on stage now, I go out and sing for the sole purpose that I started, because I love it."

7 weekend things to do: Sand Dunes free day, Easter egg hunts and more
His tour is called "Unfinished Business" for a reason, though he doesn't want to get into those reasons, but his return has nothing to do with a need to make money. He's also not interested in disparaging Nashville or the country music industry. It was good to him and gave him everything he has, though he doesn't miss the stress.
"There's no radio charts to look at, no how many records did we sell this week, no what did they say about my song, no how many people don't like it," Cagle said. "It's not that I don't care. I'm just as in need of validation of my talent as when I was young, but it's not something I allow to define me anymore. As a result, I have more fun on stage."
Cagle's career took off after his debut 2000 album, "Play it Loud," which produced the No. 1 hit "I Breathe In, I Breathe Out"; the Top 10 song "Laredo"; and the popular song "My Love Goes On and On." His eponymous album came out two years later, along with the Top 5 hits "What a Beautiful Day" and "Chicks Dig It." His last album, "Back in the Saddle," dropped in 2012.
On this day, Cagle's fresh out of the studio, where he's making new music. The return began when he haphazardly sent some songs in a phone memo to colleagues, wondering if they might know somebody who'd want to record it. They immediately asked him why he wasn't doing it himself, as the songs felt like hits.
The reason was simple.

Colorado Springs Philharmonic to perform alongside screening of 'Raiders of the Lost Ark'
"I said because I'm retired," Cagle said. "They couldn't understand. They said it's a hit, and I said I know, that's why I want you to cut it. I said I don't want to be back in the business."
But then his daughters started reminiscing about their childhoods, namely cotton candy Fridays, when they'd go on tour with him, mostly to state fairs around the country, ride the carnival rides, eat the sweet treats, listen to him perform, go to bed, wake up and do it all over again.
"I said, 'let me get this straight, you want me to gear back up just so we can have some fun at the fairs?'" he said. "They said absolutely."
Serendipitously, after his kids made their desires known, he received an unexpected call from another colleague, who told him people regularly wondered where he was and what he was doing. Cagle found himself open to the idea of touring, but he had some sticking points.
"I said I'm not going to be Alabama and have 15 retirement tours," he said. "No offense. I saw every one of them. I sent a bullet point deal — what would be the perfect world for Chris Cagle."

A preview of the 2022 season at Red Rocks, Colorado's most iconic music venue
And now here he is, writing songs he expects to release once a quarter, committed to a fitness routine to ensure he can perform well on stage, and having a surprisingly good time, especially now that he's learned to enjoy life minus the booze.
"I couldn't deal with sober life. I was emotionally incapable," he said. "Now that I've taken time to deal with that situation, and learned how to deal with life as it happens, the first word that comes to mind when I think about being back on stage is thankful. That I get to do it again, that I'm in the place I'm in in my mindset, and that I'm experiencing every moment with a completely clear mind."
Contact the writer: 636-0270